OUR OFFERINGS FOR RIGHTS HOLDERS
To help licensors make a successful licensing program out of a successful TV series, book series, or character, we draw on our many years of expertise in setting products in attractive, target group–specific "product worlds."
YOUR BRAND IN GOOD HANDS
The WDR mediagroup, with over 25 years of experience in the marketing of TV formats and characters, is a firmly established player in the licensing sector. The group was originally active only for WDR, but for many years now has also represented well-known brands of other licensors independent of WDR.
Our diverse brand portfolio appeals to various target groups:
As a RIGHTS HOLDER and LICENSOR, we offer licenses to numerous classic children's programs from German television, such as "The Maus," "The Show with the Elephant" or "Bobo Dormouse." Our portfolio further includes popular brands from the WDR program lineup to which we have exclusive rights.
You will find a complete overview of our licensed brands here.
Through the assignment of merchandising and publishing rights, we establish extensive product ranges on the market. In addition to toys, stationery, accessories, clothing, household textiles, and print products, we realize attractive cooperative partnerships in areas such as theater/stage and promotion.
Examples of successful brands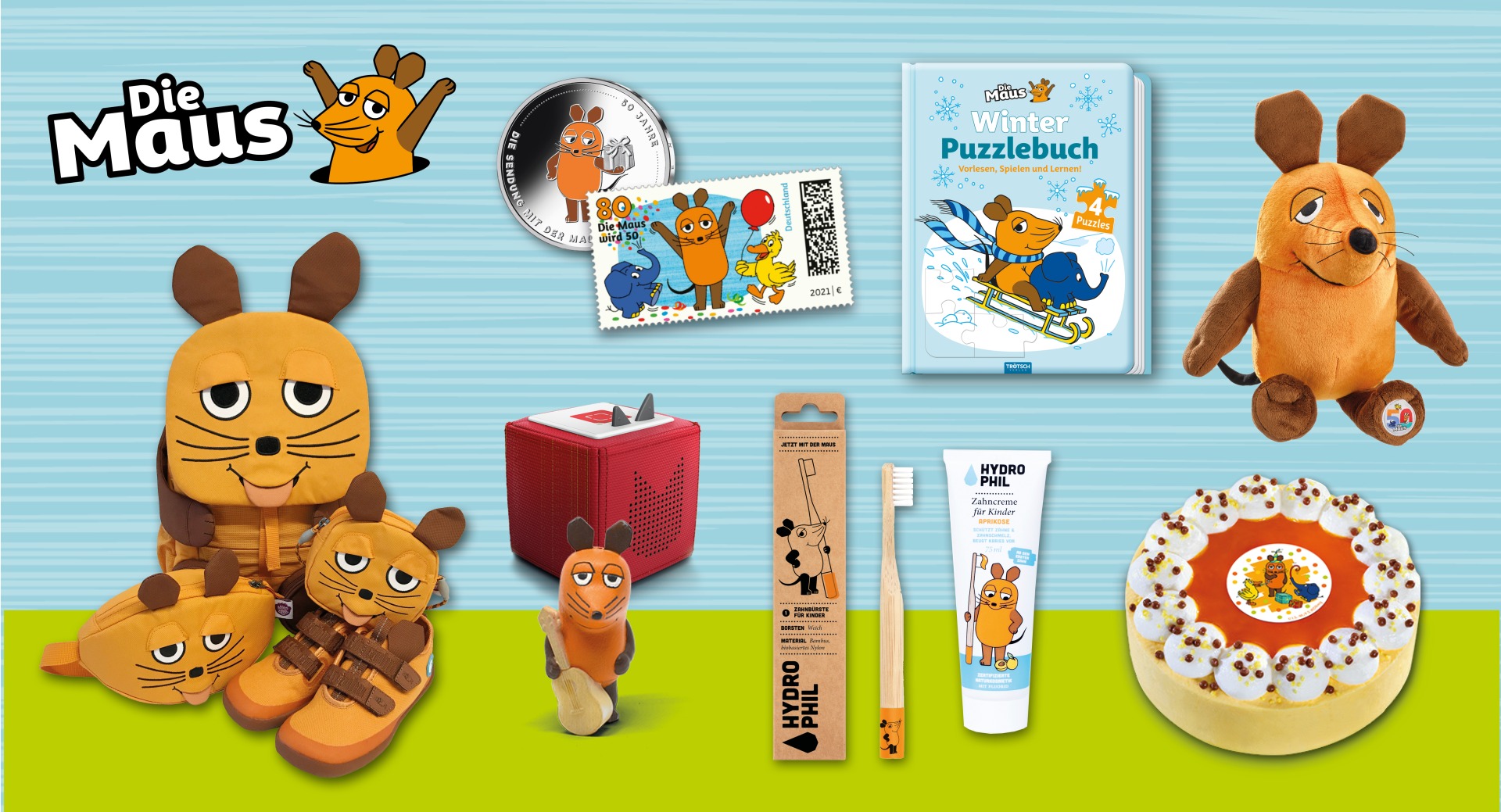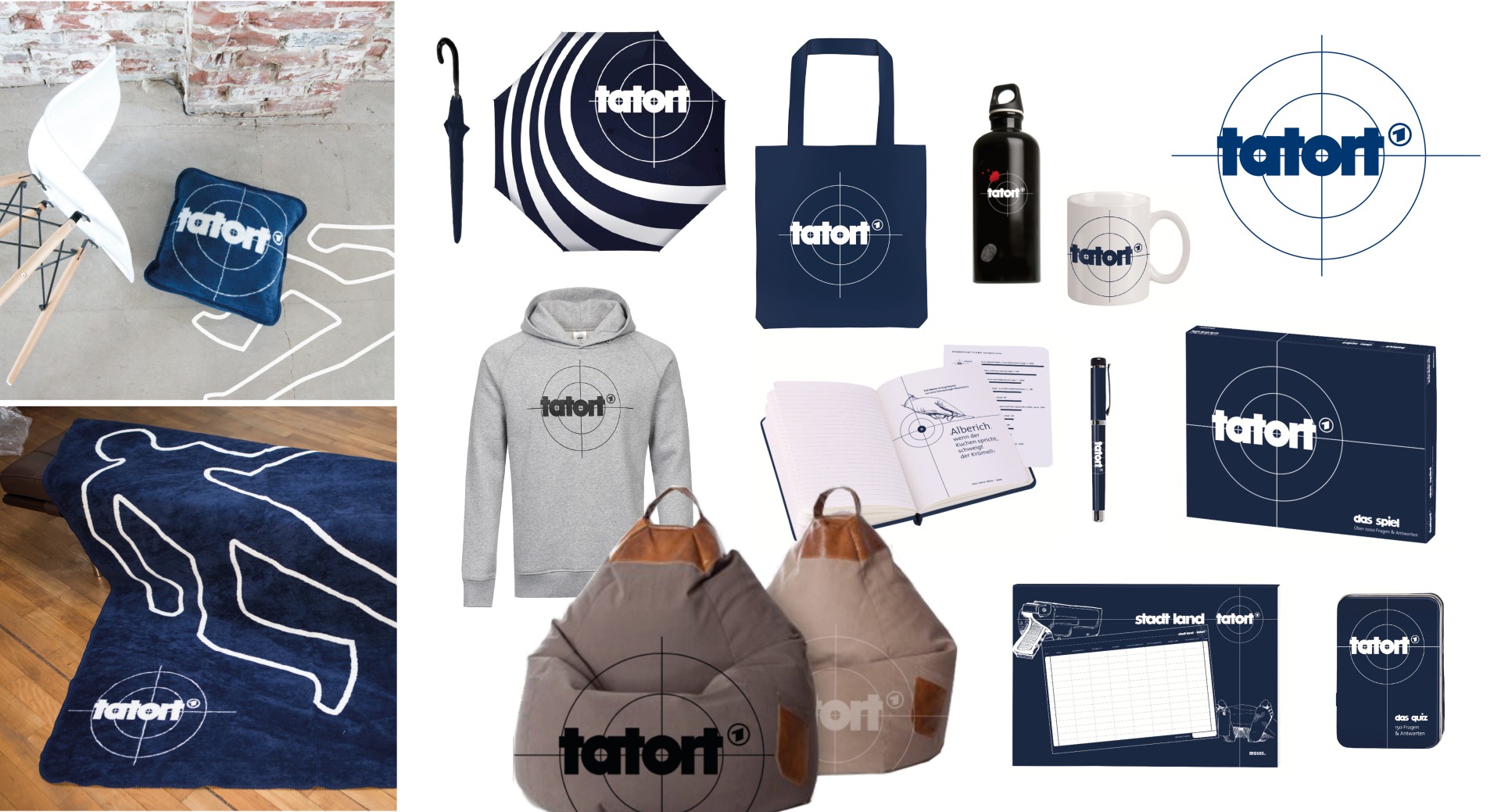 COMPREHENSIVE SERVICE, FROM DESIGN TO MARKET LAUNCH
In our capacity as a licensing agency, we are the connecting link between the licensor and the licensee.
We ensure that the brands that we represent are marketed to optimal effect in the interest of the rights holders. In advance of our marketing activities, we develop an individual marketing strategy with the rights holder, tailoring this to the strengths of the respective format.
If required, we additionally bring our expertise in product development to bear and advise our clients in the creation of a merchandising style guide. Each product is of course closely accompanied by our design team from its initial iteration to market introduction.
Our experienced, motivated sales managers are specialists in the product categories they are in charge of. They maintain a close exchange with the relevant decision makers in the various industries.
The brands that we represent appear at all important trade fairs and industry events. In addition, the WDR mediagroup regularly organizes its own client events at which our portfolio is presented.
Brand presentations at industry events
The WDR mediagroup additionally promotes communication in the B2B area through regular press releases and articles in the trade press.
If required a B2C communication can be established. The WDR mediagroup manages for example the social media channels of several brands.
CONTACT
Do you have questions? Are you interested in a partnership with us?
Don't hesitate to contact us.