The Show with the Elephant
Learning on an equal footing
Everyone knows the little blue elephant from "The Show with the Mouse" that was given its own program in 2007. "The Show with the Elephant" is conceived specially for beginning TV viewers at preschool age. "Come discover things with us!" is the motto of the program, in which the Elephant arouses children's creative curiosity and takes them on a journey of discovery through its colorful, exciting everyday world. Innovative aspects of the program like the "parent ticker" and the interactive address by prominent hosts set this format apart.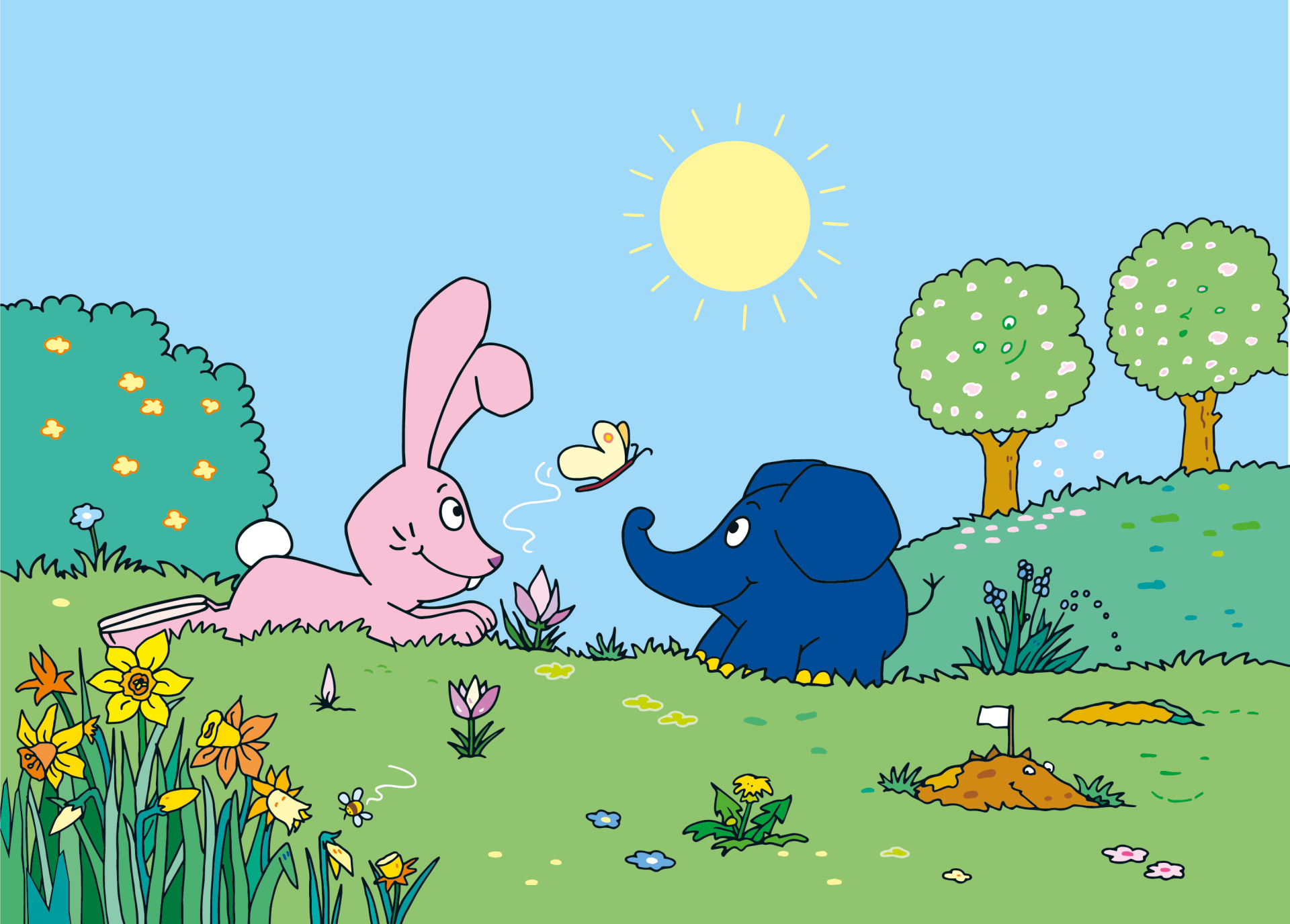 Area covered by license: worldwide
Licensing: for all product segments
Target group: children ages 3 to 5
Rights holder: WDR mediagroup GmbH
Competence brand for young children
Property of WDR
Interactive, invites active participation

Since 2007, "The Show with the Elephant" has been broadcast regularly Mondays to Fridays at 6:55 a.m. on KiKA, and Saturdays at 7:50 a.m. on WDR.

Elefantastic!"—ten-minute-long elefantastic stories in 380 episodes, puzzles, and animated cartoons; since 2009, regular broadcasts during the week and on weekends at 6:35 p.m. on KiKA.

Grimme-Preis 2021
Robert-Geisendörfer-Preis 2021
Emmy nomination in the category "Kids: Preschool" 2018

The episodes can be seen on ARD Plus and Prime Video
Cases
"The Show with the Elephant" offers diverse marketing opportunities
CONTACT
Do you have questions? Are you interested in a partnership with us?
Don't hesitate to contact us.
FOR GENERAL QUESTIONS ABOUT "The Show with the Elephant"
FURTHER CONTACT PARTNERS

Similar brands