The Little Mole
A genuine and loyal hero
The Little Mole is a poetic nature lover whose open curiosity constantly draws him into new adventures. His experiences encourage the viewer to reflect on instances of everyday carelessness. This internationally loved character is a true, loyal hero committed to fighting injustice. Further factors that set him apart are the inimitable style in which he is illustrated and his enduring presence on the screen. He has a clear place among the classics.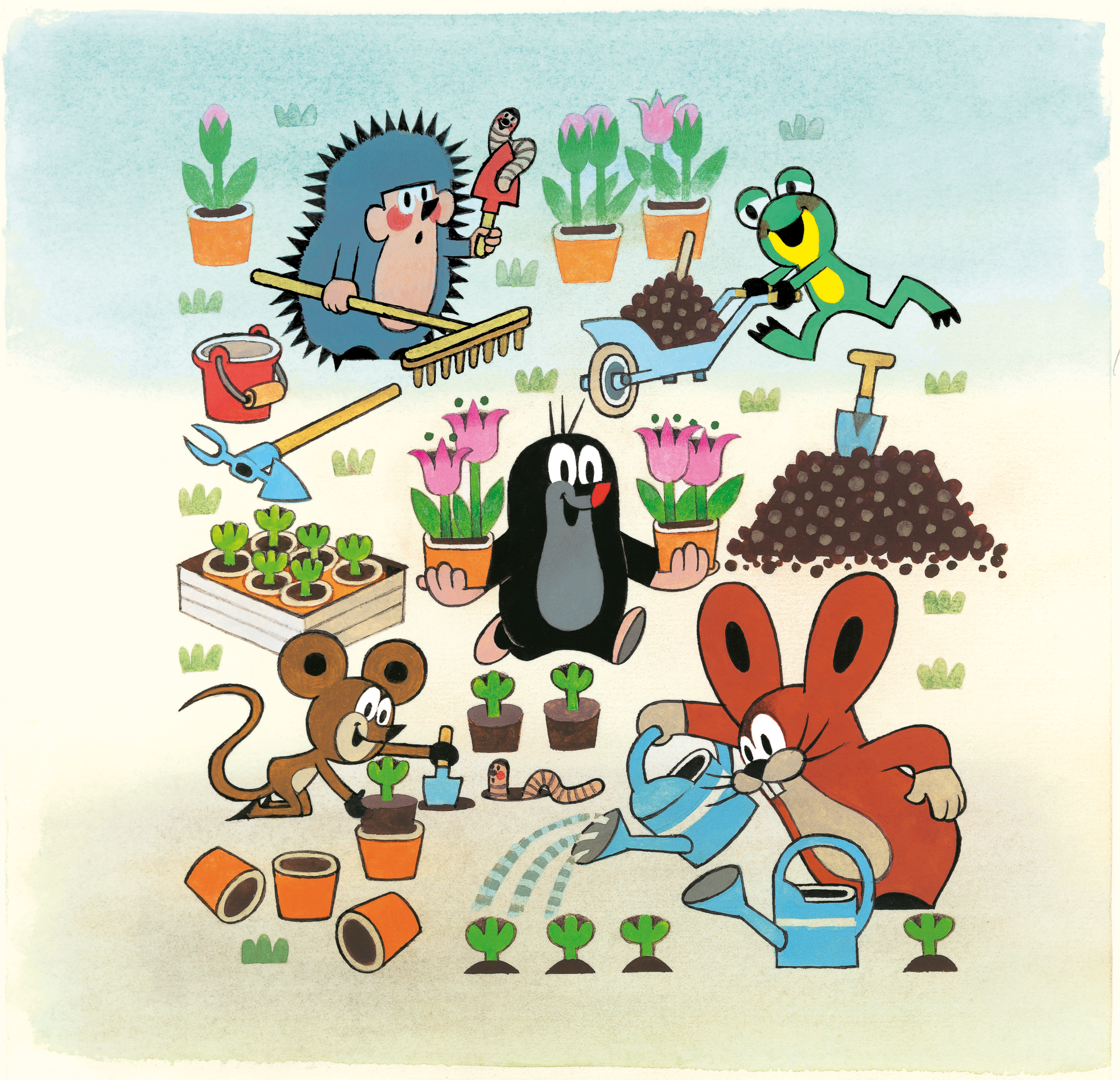 Area covered by license: Germany, Austria, Switzerland, Belgium, Netherlands, and Luxemburg
Licensing: for all product segments
Rights holder: Zdeněk Miler
Target group:
Children ages 4 to 6
Adults with an affinity for retro design
Emotional and authentic characters
Unmistakable look
Nonverbal, internationally understandable communication
The Little Mole is a strong, independent character

Since 1972, regular guest appearances on "The Show with the Mouse": broadcast Sunday mornings on ARD Channel 1 and at 11:30 a.m. on KiKA; reruns on all ARD third channels
Since 2007, regular guest appearances on "The Show with the Elephant": broadcast Monday to Friday at 6:55 a.m. on KiKA and Saturdays at 7:50 a.m. on WDR; full episodes on the Elephant App

The episodes can also be seen currently on the VOD platforms ARD Plus, Apple TV+, FlimmerkisteTV, Google TV, MagentaTV, Prime Video and RTL+
CONTACT
Do you have questions? Are you interested in a partnership with us?
Don't hesitate to contact us.
FOR GENERAL QUESTIONS ABOUT "The Little Mole"
FURTHER CONTACT PARTNERS

Similar brands